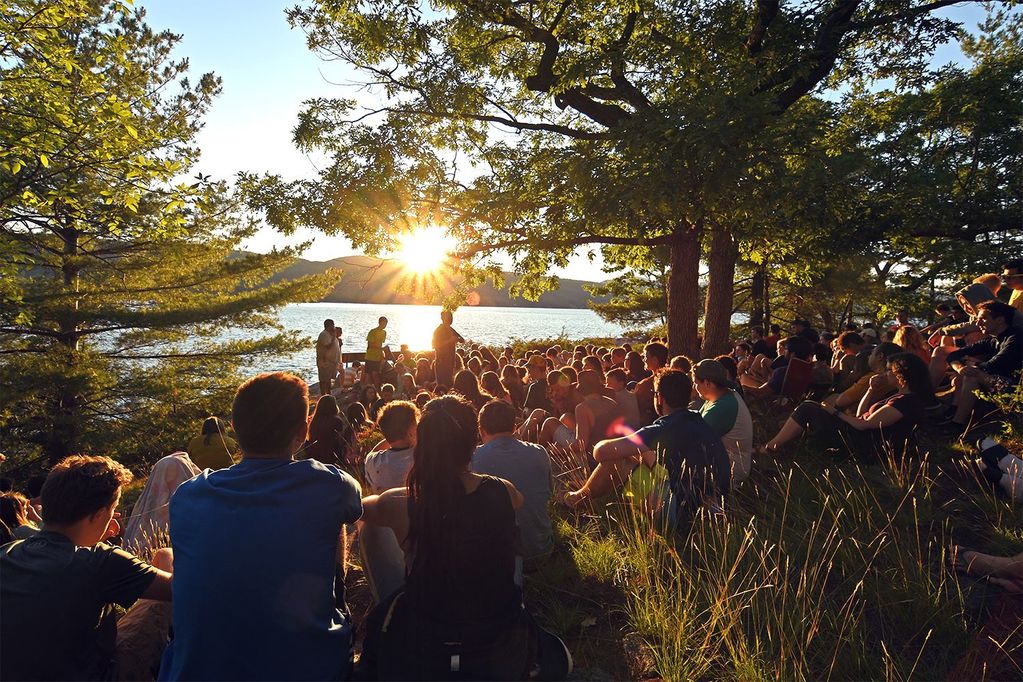 Dear Parents,
We hope you and your family have been enjoying some quality time together and are taking full advantage of the fall. By now your kids have likely shared some of their many happy memories of time on the peninsula.  Our Leadership Team and Four Pillars (Waterfront, Arts, Land and Trips) are busy taking stock of the summer and already discussing ways to improve our program for next year.
We wanted to let you know that there are only five days left for Early Enrollment for Summer 2017! It may seem early to think about next summer but enrolling early guarantees your camper/s a space for next summer and ensures that you receive our Early Enrollment prices. Our CIT Program will likely have a waiting list and based on parent requests we anticipate our Ranger Program and other age groups will quickly fill.
You may submit your application by logging into your CampInTouch account, clicking on the camper application, and selecting the 2017 season from the drop down menu.  A $1200 deposit is due at the time of registration.  If you need to reactivate your account, please let us know.
Please keep in mind that you may use credit cards only for the deposit for camper enrollment. We are trying to find the balance between ease of payment for our families and prudent management.  We do not want to inconvenience our families, however, and if this does not work for you please do let us know.  Many parents now also make payments by (e) checks. Similar to credit card payments, these can be paid over time in scheduled amounts and on set dates. This provides an easy way for you to pay your child's tuition over time and enables Adirondack Camp to directly reinvest any credit card fee payments to support our program and facility development.  If you have any questions about payment options and/or to change your method of payment please email . You can also change your payment method by logging into your CampInTouch account and signing up for automatic payments to be deducted directly from your checking account.
Please do not wait too long to enroll as spaces especially for certain ages will likely be limited again this year. Don't miss out! Enroll today. If you need help enrolling or have any questions, please contact us at 518-547-8261.
Have a wonderful school year and we hope to see your camper/s again next summer!