Get ready for some Football (Soccer) Pete this summer!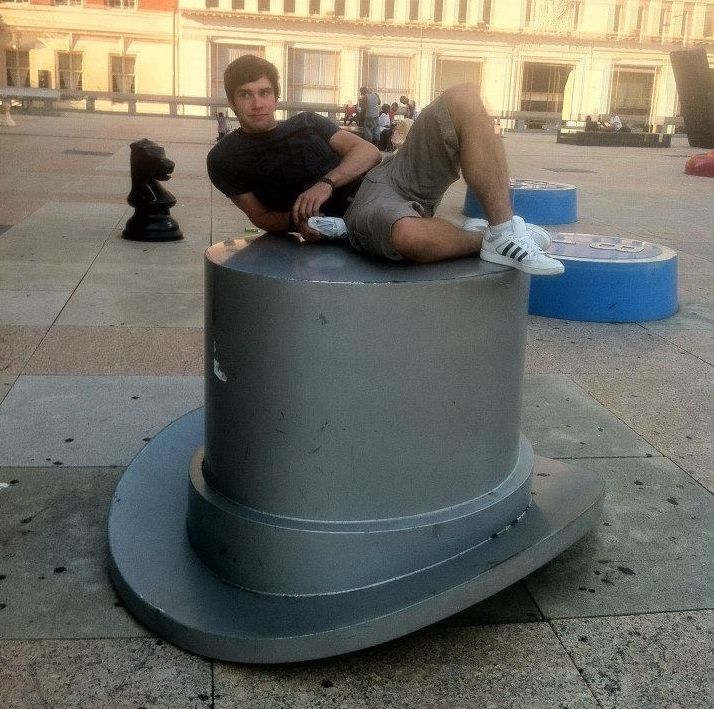 Name?
Pete Geissler
Where you are from?
Newcastle, England (Right at the top of the country)
Job this summer?
Athletics
Number of years you have been at camp? Camper and Staff?
This will be my 2nd, 1st year I was part of Carlo's kitchen crew!
What is your favorite movie (song)?
Favorite song would have to be something by Bon Iver, either 'Creature Fear' or 'Skinny Love'. Favorite movie? There are too many but I've recently watched Zoolander for the billionth time so I'll just say that.
If you could be a superhero, what would you want your superpowers to be?
Power to make dogs sneeze at any time
If someone wrote a biography about you, what do you think the title should be?
For Pete's Sake
Pirates or ninjas? ( which would you be)
Pirate. They look like they have way more fun and you get to hang out on tropical islands with monkeys.
What's your favorite food?
Medium rare sirloin stake with peppercorn sauce and fried onions.
What is the last book you read?
Hmm I dunno, probably something study related
What are you looking forward to most this summer?
Seeing everyone from last year as well as the newcomers and experiencing life as a counselor.