Secrets to a Great Camp Staff
We have a strong philosophy and a fabulous facility; but without caring, experienced staff members who love children and have a deep sense of accountability, our coed camp would not be what it is. We are blessed with a core group of educators and childcare specialists (most of whom are also parents) who care greatly about children and who are deeply committed to the principles upon which we stand. We meet all year long to plan for the next summer.
We recruit approximately 35% of our summer camp counselors each year from colleges and graduate schools. Many of our counselors are Adirondack alumni. We have many international hires and very high standards.
Beyond background checks and referencing, all summer camp staff applicants survive multiple interviews aimed at understanding not only their skill-set but their maturity and work ethic.
The 12 Secrets of the Great Summer Camp
Build around a core of educators & parents to provide excellence and continuity; surround them with those rare pied pipers who bunk with their campers, support them in their aspirations, mentor, and inspire them in meaningful moments of instruction and delight.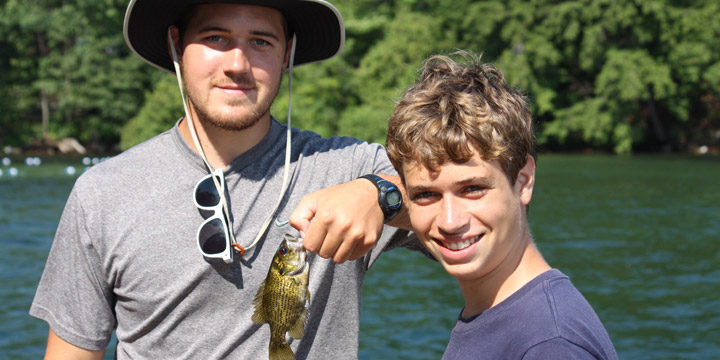 We look for warm, infectious young men and women who adore working with children. We only accept the cream of the crop. We are immensely proud of the men and women, who dedicate their summers to make a lasting difference in your child's life.
ADK

University

Nine days before camp begins we hold an intensive leadership training program called ADK University that every member of our summer camp staff must attend. This gives us an opportunity to teach our philosophy and to train staff in skill sets both psychological and practical. It also gives the camp counselor community an opportunity to bond so that when your children arrive there is, already, an ongoing warmth and camaraderie.