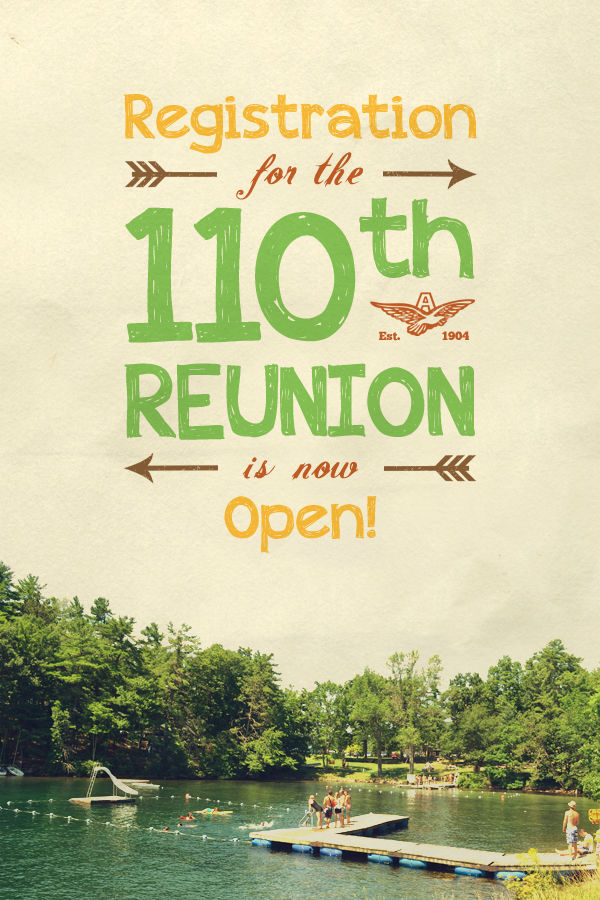 Adirondack Camp would like to invite you to celebrate our 110th summer! Please join us for a weekend of fun and relive the memories of our Camp years. Family and friends are welcome. We will be running some of your favorite Camp events and activities.
The reunion will start on Friday August 15th @ Dinner till Sunday August 17th @ Brunch.
Registration is now open and you can apply online by clicking the link below.
https://adirondackcamp.wufoo.com/forms/adirondack-camp-2014-reunion-registration/
The registration form will ask you to pay by credit card, if you would like to pay by check please complete the registration form and mail a check to:
Adirondack Camp
PO Box 97
Putnam Station NY, 12861
Please check our website www.adirondackcamp.com within the coming weeks for more information.
If you have any questions please contact us at